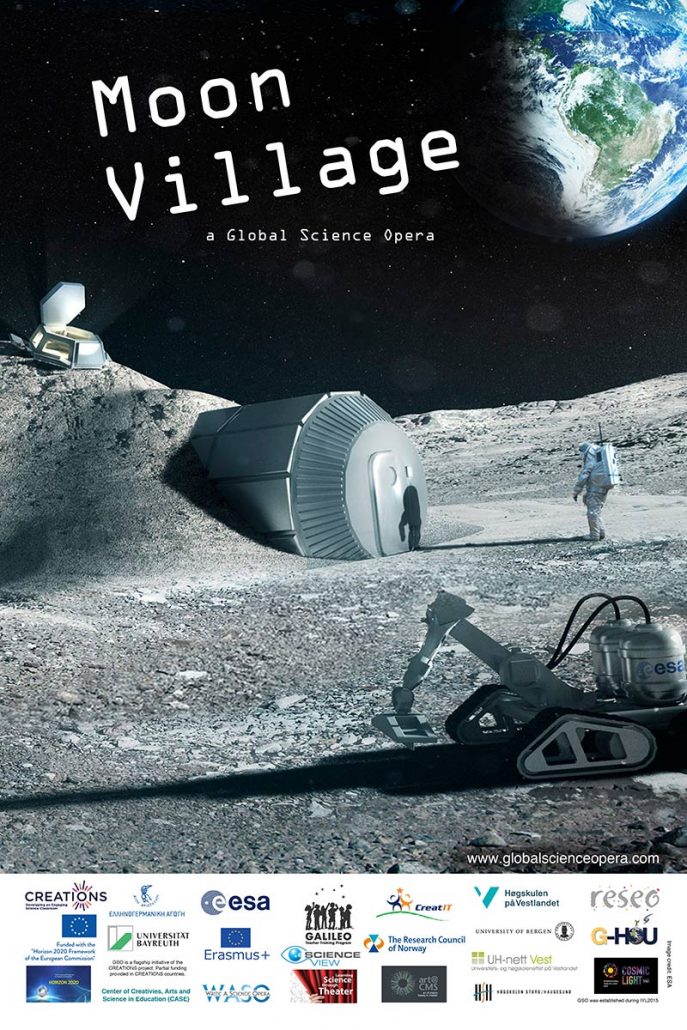 The Global Science Opera is the first opera initiative in history to envision, create, produce and perform operas as a global community. It is an educational initiative. GSO exists at the meeting point of science and art, of pupils and scientists, of all human cultures, of research and practice. It is realized through digital interactions and live-streaming so as to support simultaneous performances of teams.around the globe, joining forces for the creation of a single art work.  "SkyLight", the network's first opera production, was an official initiative of the UNESCO International Year of Light 2015, and was performed during World Space Week.
The GSO now has established an annual tradition of producing a global community opera inspired by a cutting-edge scientific field, and through which inquiry will take place in both art and science. In 2016, we collaborated with the art@CMS programme at CERN, so as to realize the Global Science Opera "Ghost Particles" on the topic of particle physics, inspired by Dr. Sofoklis Sotiriou. Schools, universities, art institutions, research centers in 25 countries were involved in this opera which was streamed live online by TV-Haugaland.
In 2017, GSO turned its vision to the Moon in order to create "Moon Village – a Global Science Opera" in dialogue with the European Space Agency (ESA) Moon Village initiative. The opera, which was performed in December 2017, explored social, scientific, technological, educational and artistic developments as humanity prepares its permanent place in space.
Recent GSO's:
One Ocean (2018)
Gravity (2019)
Energize (2020)
Thrive (coming November 20th 2021 at 2pm CET)