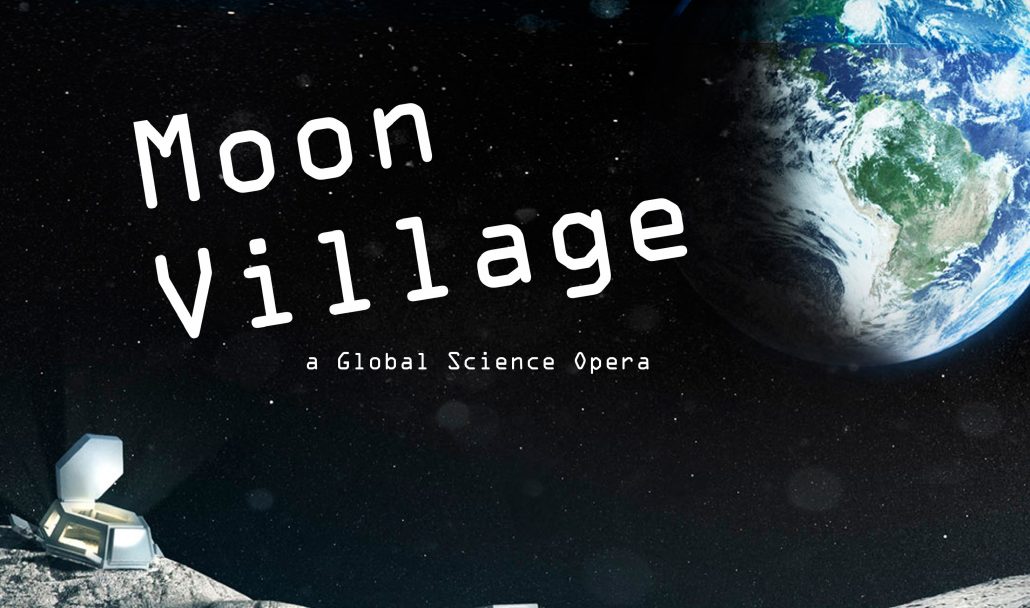 Global Science Opera (GSO) is the first opera initiative in history to create, produce and perform operas as a global community. In 2017, GSO is inspired by the European Space Agency's Moon Village vision. The opera "Moon Village" will premiere worldwide on December 13th, 2017.
The opera "Moon Village" is being created by schools, universities and art institutions in 27 countries in all the inhabited continents: Argentina, Australia, Belgium, Brazil, Canada, Chile, China, Cyprus, England, France, Germany, Greece, Holland, Ireland, Italy, Japan, Kenya, Norway, Poland, Portugal, Slovakia, Slovenia, Spain, Sweden, USA, Wales and Zambia. The opera will include live streaming from European Space Agency's Research & Technology Center (ESTEC) in Holland. The opera "Moon Village" is about human society on the future Moon Village.
It is the story of Sofia, the first of many children born in space, and the first creative school on the Moon. It is the story of what happens when the first moon generation learns about challenges here on Earth.
View the opera  online on Dec. 13th, 2017 at 14:00 GMT / 14:00 UTC / 15:00 CET
Learn more:
MoonVillage GSO: http://globalscienceopera.com/productions/moon-village-2017/
Trailer movie: https://www.youtube.com/watch?v=fotHJD90ZzI&feature=youtu.be

https://casecenter.no/wp-content/uploads/MoonVillage-plakat-GSO-2017_ed1.jpg
885
1500
Hilde Steinmoen
https://casecenter.no/wp-content/uploads/casecenter-logo.png
Hilde Steinmoen
2017-12-11 10:41:14
2018-01-24 13:47:06
"Moon Village": A Global Science Opera - World Premiere on Dec. 13th, 2017